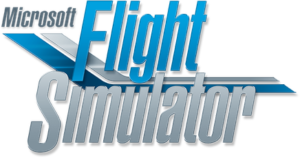 Fly approaches within seconds !
FSiPanel is now compatible with Horizon Boeing 787-9
FSiPanel - Train like real pilots
FSiPanel is software for discerning Flight Simulator enthusiasts.
As an airline pilot with more than 20 years of experience and a huge fan of Flight Simulators, I wanted to develop a tool that allows you to fly multiple approaches within just a few minutes, emulating the way we train in the airline industry. FSiPanel saves you a considerable amount of time by setting up your approach in mere seconds. It is compatible with study-level aircraft.
I found it frustrating that, after landing, to fly another approach, you must reposition the aircraft on the ground, reprogram your FMS, reconfigure the entire aircraft, take off again, and fly the circuit. All these steps consume another 15 minutes of your valuable time. FSiPanel handles all of this for you in just a few seconds.
FSiPanel features a simple yet powerful 'point-and-click' instructor panel for setting up approaches. The software will position your aircraft in the following scenarios:
Final approach from any distance
Downwind leg
Base leg
Vectors (with a 30° or 45° intercept)
10,000, 20,000, or 30,000 feet in cruise altitude
On an Airport STAR (Standard Terminal Arrival Route)
On snapshot positions (selected aircraft only)
Fly multiple approaches without restarting your simulator
After landing flow.
Download training scenario with preset failures*
*on aircraft compatible, check product page for more information
Buy FSiPanel 2020 and start a new adventure !
Fly multiple approaches without having to restart your simulator.
Select an airport and a runway to practice anywhere in the world.
*Compatible with all 30 aircraft included in the premium version of Microsoft Flight Simulator 2020.
Purchase FSiPanel 2020 and embark on a new adventure!
Buy FSiPanel 2020 and start a new adventure ! Subscribe to our Newsletter