Hello,
I just installed the new FSiPanel 2020. It is running fine, connected to P3Dv4. But is doesn't detect any aircraft.
I tried PMDG 737NGXu, PMDG 777, iFly 737, Aerosoft Airbus, but none of the aircraft is being detected by FSiPanel 2020.
My troubleshooting tab seems to be ok?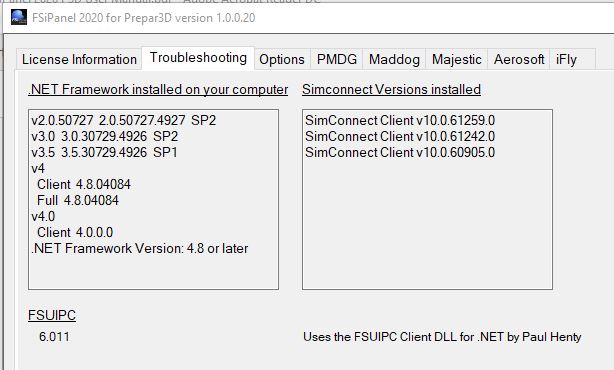 What could be the route cause? How to solve the problem?
Detlef